thank you so much chelseeaaa
well here they are:
Here are Haruko and Mamimi from FLCL (Fooly Cooly) by Takara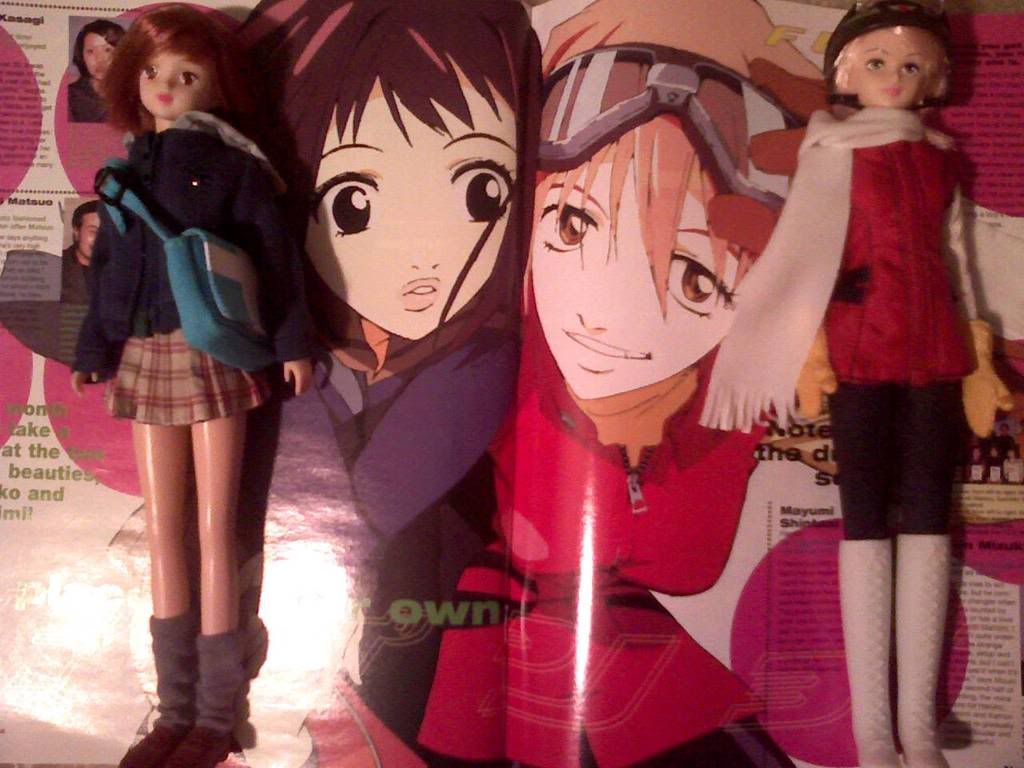 First all I wanted was Mamimi, but the person sent me the wrong doll
and told me to keep Haruko as an apology :]
So I got 2 dolls for around $15! lol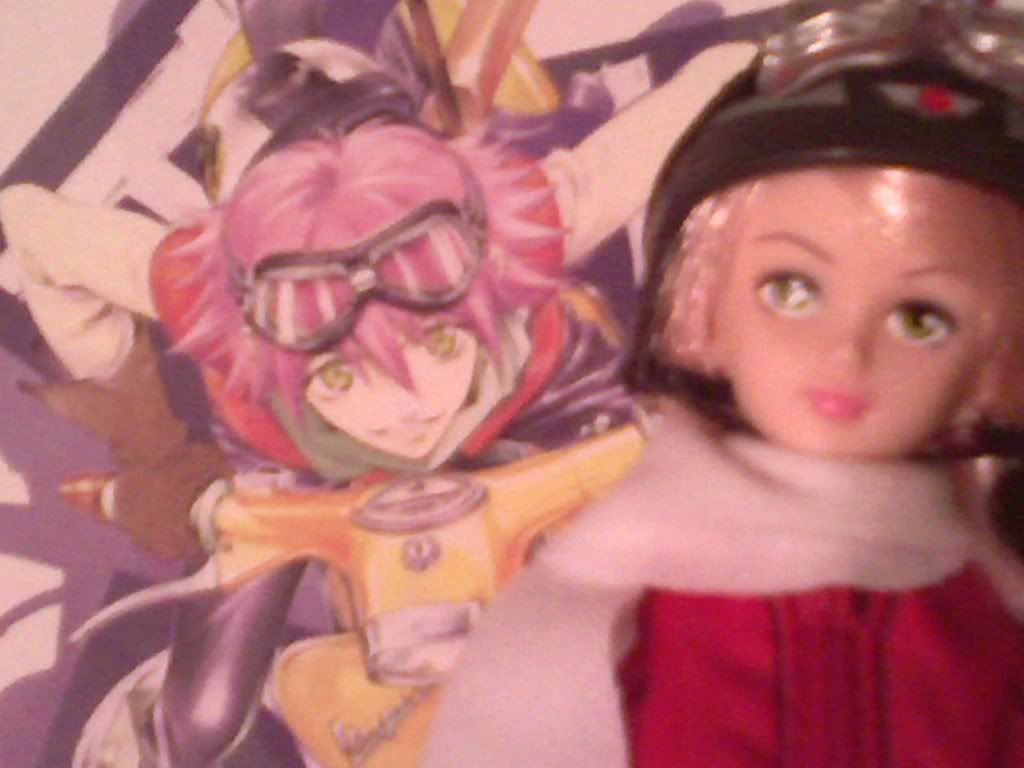 I took both the dolls out so I could fix their hair and put their accessories on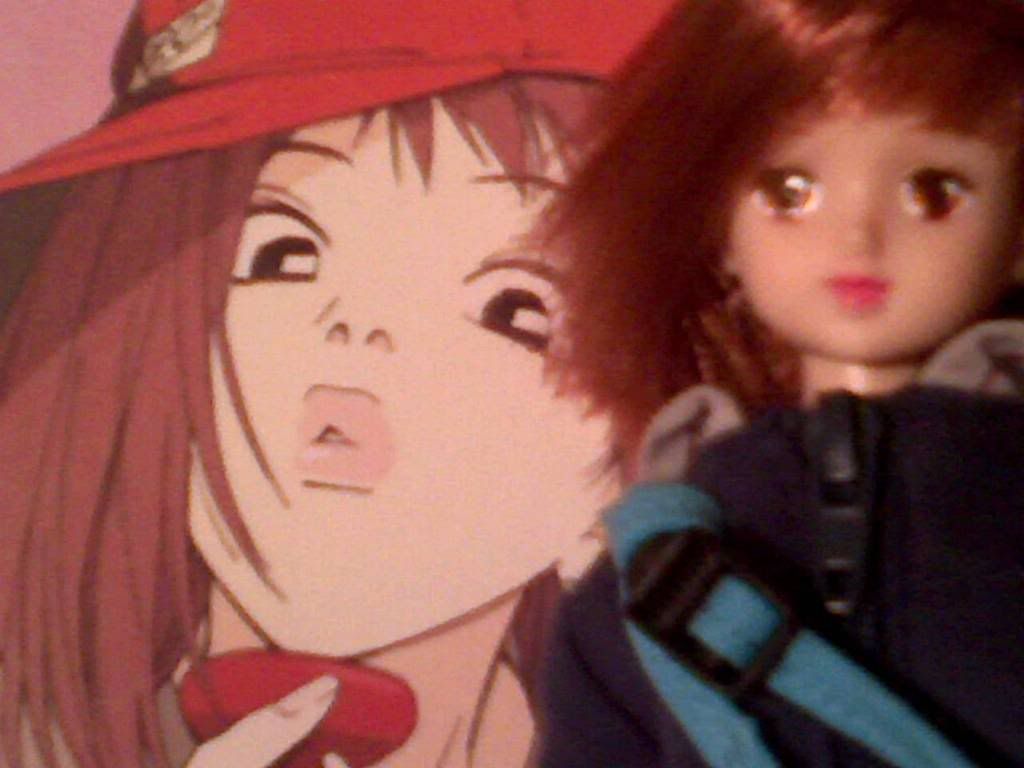 I love Mamimi.. she and I share alot of personality traits..
So I had to have her...
I wish Mamimi came with more accessories like Haruko
Like maybe her camera, her cat, or that red video game she plays.
3. Boogiepop Phantom girl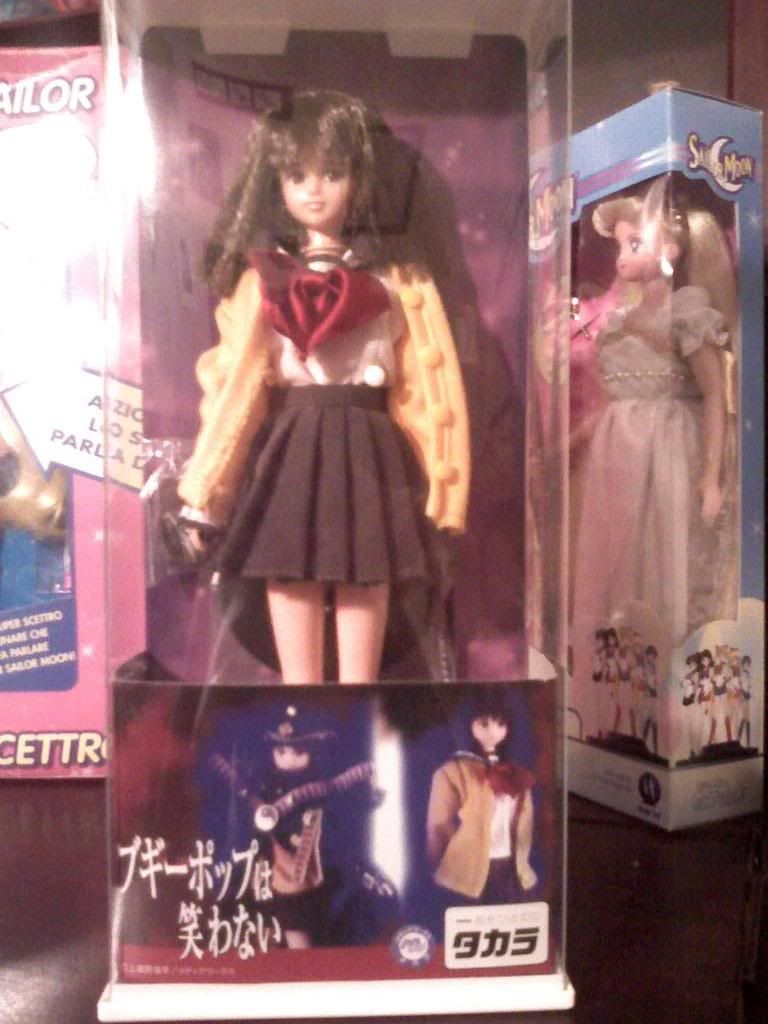 this doll is also by Takara. she cost me about $90 on YJ
she's extremely hard to find....
I WANT THE PHANTOM SOOO BAAADDDDDD;ADLFKGHA;DLFKG
chelseacandy
and i are going to be doing a trade so sooooon I'll have both NANA jenny dolls
customized by her of course with awesome NANA accessories.... I can't wait....
yeeeeyyyy a place where I can share my other dolls.